How France Will Line Up Against Finland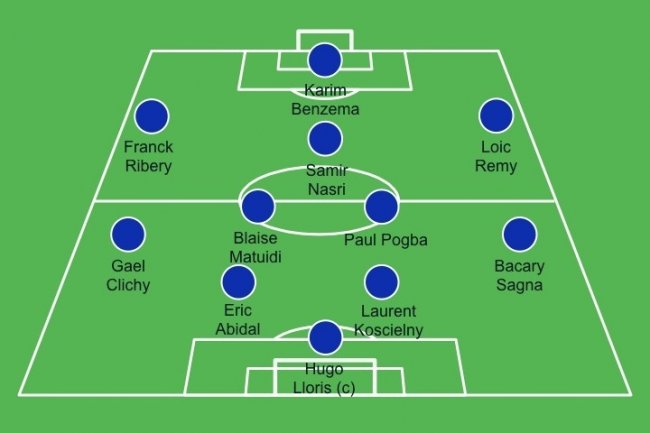 "It's the salami strategy," said Elie Cohen, an economist at Sciences Po university. "We have a big problem, we don't know how to fix it, so we cut it into pieces, like a nice sausage." Hollande's reform would lengthen the number of years people must work to receive a full pension, from 41 years today to 43 years by 2035. The first increases begin in 2020. Economists say there are three problems with the proposal: It takes effect after most baby boomers will have retired, meaning it doesn't address the cost of paying for their pensions. It still isn't asking people to work long enough, especially since life expectancy is rising. And it ignores the special deals that allow some workers to retire early and account for two-thirds of the retirement system's $27 billion deficit. The European Commission, the EU's executive arm, and others have raised concerns about how the pension system will be paid for without further burdening French employers, which already pay the highest payroll taxes in the EU. Some economists say the problem with the "salami strategy" is that the reforms are always behind the curve. Jacob Kirkegaard, an economist at the Peterson Institute for International Economics in Washington, says the reform might have worked if it had been done 20 years ago. Now France needs much more. Among the world's most developed countries, only Luxembourg has a lower effective retirement age, according to the OECD, an economic policy group. The issue of pensions is so sensitive that no one political party wants to make the painful changes that are needed.
Is France turning racist?
But identifying the precise nature of that tide is harder than it looks. In France and Holland, and in Norway where the conservatives rose to power with tough promises to curb immigration, the tide seems to be against immigration. But the outpouring of sympathy last week when more than 300 would-be illegal immigrants drowned on a boat that sank en route from Libya to Italy suggests that Europe isn't exactly being swept by racism. In other countries in Europe, the more potent issue seems to be frustration with the European Union and its institutions, widely blamed for the policies of austerity which have sent unemployment sky-rocketing to more than 20 percent in several countries. In Britain the U.K. Independence Party, which favors pulling out of the European Union altogether, is rising in the polls and claims to be the country's legitimate third party. Britain's ruling conservatives fear the prospect of UKIP taking so many of the votes they lose the next elections. Meanwhile, another euroskeptic party, Alternative for Germany, just missed out on a place in the Bundestag in last month's general election. It came from nowhere to fall just short of the threshold of 5 percent the national vote needed to enter Parliament. But is the rise in the vote of these once-fringe groups the result of immigration, or of skepticism about Europe, or is it simply a protest vote against hard times and economic stagnation? Most likely, it is a combination of the three, combined with distrust of conventional politicians. Whatever the components of their appeal, it makes it difficult to dismiss these parties as "extreme right" or racist or even neo-Nazi. It is more complex than that. Austria's Freedom Party is drawing mass support from working-class, blue-collar voters, University of Vienna political scientist Sylvia Kritzinger says, "Because of the policies they put forward, like immigration reform , anti-European integration, anti-corruption in the political system." In France, the FN appears to be losing its pariah status and appealing to disillusioned socialist and conservative voters with promises to crack down on crime and illegal immigration and to leave the euro currency.
World Cup Qualifying Preview: France – Finland

However, Deschamps side has failed to score in two of their seven qualification matches (against Spain and Georgia) since he took over from Laurent Blanc. They have also played in seven other friendly matches during that time, including five where they have failed to score a single goal. If it did not look so bleak in qualification terms, friendlies against the likes of Brazil, Uruguay and Japan have exposed the weaknesses of the current generation. Add that to playing two fewer qualification games in Group I than the rest of their likely play-off opponents and you can understand why France will almost certainly go into the draw unseeded. Scoring six goals against a weak Australia side may be morale boosting, but those goals need to be translated on to the competitive stage for it to indicate any real progress. Ahead of the clash with Finland, Deschamps has a number of considerations. David Rogers/Getty Images Firstly, Karim Benzema, as well as Olivier Giroud, found the net against the Socceroos. Although that is a big boost for the team, it is also what Deschamps has been desperate to see happen since Benzema embarked on a hideous run of 1,222 minutes without a single international strike. The French tactician came in for some fierce criticism at times for putting his faith in the Real Madrid man instead of Giroud. Fridays goal at the Parc des Princes may well feel like vindication in a way for Deschamps. There is a chance that, despite his two goals, the Arsenal man might have to make way for Benzema given that his coach has demonstrated that he considers the 25-year-old part of his strongest XI. Although it was a major boost to see Benzema find the net, Les Bleus first-half showing without him on the field suggested that they would be just as dangerous sticking with Giroud. David Rogers/Getty Images Benzema was not the only player to have answered his critics against Australia. Samir Nasris return to grace was completed by his first starting appearance for France since the ill-fated 2012 European Championship in Poland and Ukraine, as reported by ESPN FC . The Manchester City man made his international comeback earlier this year in the friendly against Belgium, as reported by ESPN FC . But he put in a strong performance when given the chance on Friday and could now usurp Mathieu Valbuena for the Finland clash.
Nicholas McGee Comments API France heads into its final qualifier with Finland knowing that the team is unlikely to secure automatic passage to the 2014 World Cup. With a three-point gap separating them from Group I leader Spain, Didier Deschamps' men need not only a win on Tuesday but also for Georgia to inflict a first defeat on la Roja in World Cup qualification since March 1993, in order to top the group. But even that could still not be enough for France, which also requires a four-goal swing in goal difference to ensure its place at next year's tournament in Brazil. However, although France looks destined to finish second, Deschamps' outfit will be eager to gain momentum ahead of a prospective playoff. Les Bleus hammered Australia 6-0 in a friendly on Friday and will be confident of clinching victory against a Finland side that has never before beaten them. Striker Olivier Giroud goes into the game on the back of a double against Australia, while Karim Benzema will be out to find the net again after ending a 16-month goal drought for his country in the same game. However, Finland – which has already been eliminated from World Cup contention – should provide stern opposition at the Stade de France, having tasted defeat in just two of its last 11 outings. A goal from Roman Eremenko gave Mixu Paatelainen's men a 1-0 win against Georgia on Friday, but the team will need to be more clinical in front of goal if it is to end its unsuccessful campaign on a high. Finland has scored just five goals in qualification, with midfielder Kasper Hamalainen and striker Teemu Pukki, who have scored two goals each, accounting for the majority of those strikes. Paatelainen's side has lost twice in qualifying despite a poor record in front of goal and gained an impressive result back in March when it held Spain to a 1-1 draw. The visiting team has conceded six goals in its seven qualifiers and will need to maintain its defensive strength if it is to end its wait for a win over a team that has scored 10 goals in its last two matches. Follow GOAL.COM on