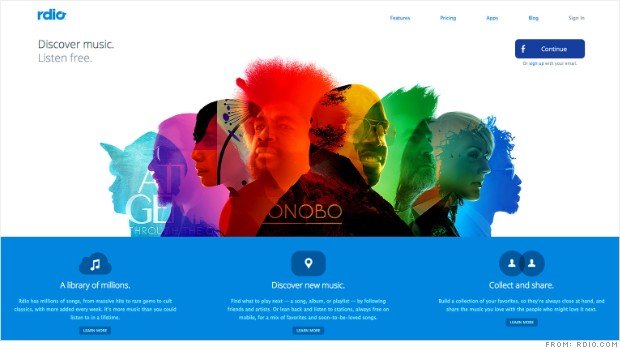 After all, they mostly fall into the same trap as most corporations, trying to maintain the status quo rather than experiencing the change needed to keep growing. Associations, like many companies, generally dont want to experience the pain that evolution can bring, even if its in its own best self-interest. Thats why the re-branding of NARM (the National Association of Recording Merchandisers) to become the Music Business Association is so impressive. The board recognized that we live in a totally different world than when the association began in 1958, and it needed more than just a coat of paint to be relevant to its members in our current Music 4.0 world. The new Music Business Association will divide its attention around six sectors that now make up the new music business: digital products, information technology, physical products, knowledge, management, touring and legal/business affairs. This division recognizes that the music business has evolved to become far more than just selling music products in brick and mortar stores as when it began. Addressing these different sectors also acknowledges that in order to grow, the organization has to represent more areas of the music business than just retail, which really was at the core of NARM in its previous iteration. For now Music Biz talks a good game, but well have to see how they actually execute the new plan. One of the problems with most industry trade groups is that they devolve into nothing more than a yearly convention thats basically controlled by its most heavyweight industry members, with maybe a magazine or newsletter thrown in. There may be a lobbying arm attached, but again, the more powerful members seem to benefit much more than the smaller members as a general rule. As weve seen for some time now, trade shows mean less and less in terms of new product introductions, since we can learn all we need online about a product or service way in advance of its official introduction. Hence the convention becomes more of a face to face networking event, although even the value of that is now devalued thanks to the various digital communication techniques at our fingertips these days. Still, you have to give NARM points for trying something new, as their previous status was looking more and more like a fixture of a time long since past. They recognized that in order to survive, it was time to step into the future.
Artist Interview: Chris Stapleton on his Kentucky music roots (Video)
I like Kacey Musgraves quite a bit. There are a lot of good gals coming out lately that are great songwriters. They are fun to listen to. Other than that, it's what I usually listen to. I'm a huge Tom Petty fan, so he's always hanging around. I don't know. I guess a little bit of everything. For someone that wants to move to Nashville, would you recommend that they go after a publishing deal or a record deal first? I think the path is different for everybody. Go after the doors that are open to you. That has always been my motto getting into the music business. Do the things that seem to be good opportunities and work hard at it. Try to make good decisions and be nice. Hopefully all of that will pay off at some point.
If you've never used a streaming music subscription service like Rdio or Spotify , understand that it's not Pandora ( P ). You don't pick a song or artist and then let the service build a randomly-generated playlist for you. Instead, for $10 a month, you have unfettered access to an online jukebox with tens of millions of songs. What really separates Rdio from the competition is its social backbone. You can follow friends, strangers, musicians, businesses, etc. and get a sense of what they're listening to. Rdio will also recommend songs and artists for you to check out based on your friends' interests. That may not seem like a big deal, but when you're not quite sure what to listen to, this feature is one of the best in helping you figure it out. Another standout Rdio feature is the ability to build an online library full of "your" tracks. With rival services, having your favorite music in front of you means scrolling through hundreds of playlists in the sidebar of the app. It's less than ideal. Rdio instead presents your collection as a highly visual array of album thumbnails that can be sorted in a variety of manners.
Taylor Swift opens $4 million music education center in Nashville
That it was going to be one of those things, you know, where people expect blindness to be profound. And to me it's not profound. It's just how it is. Reluctant at first, Rubin sat down at her computer and started writing like crazy, realizing that Adolphe had given her the opportunity to address misconceptions that sighted people often have about what a blind person is like, she said. You don't usually go, Hi, my name is Laurie and I'm a normal person.'" Make that a normal, notably accomplished person. In addition to her solo recital, concert and operatic career, Rubin and her life partner, musician Jennifer Taira, are co-founders of both Musiqe a la Mode Chamber Music Ensemble and Ohana Arts, a performing arts festival and school in Honolulu, where Rubin is associate artistic director. The Southern California native, a graduate of Oberlin College with a Master of Music degree from Yale, gravitated early toward classical music. If being blind made Rubin feel different from her peers at school, she said, being a classical music dork definitely set me apart. So when I was feeling isolated in junior high and high school, I went to music programs. There, people didn't care that I was blind, they bonded with me because we had something in common. When they heard me sing, I became more human. I could do the same thing they could do.
Music allows sightless artist to fit in
THE ASSOCIATED PRESS Comment Mark Humphrey/AP Taylor Swift speaks at the Country Music Hall of Fame and Museum on Saturday. The singer opened the $4 million center in Nashville. It might as well be Taylor Swift weekend in Music City. The pop star opened her $4 million Taylor Swift Education Center at the Country Music Hall of Fame and Museum on Saturday morning, and will accept her record sixth songwriter-artist of the year award from Nashville Songwriters Association International on Sunday. RELATED: TAYLOR SWIFT SETS SONGWRITING RECORD Mark Humphrey/AP Swift posed with fans at the center. The facility will have classrooms, instrument rooms, and education opportunities for kids. Swift cut the ribbon on the new education center she donated to the museum as part of its expansion campaign and showed reporters and area high school students the new classroom and exhibit space before the museum opened. "I'm really excited about this music education center and the fact that right now they have three different classes going on today," Swift said in an interview after the ceremony. "It's really exciting that we can be here on a day when they're not only unveiling it, but they're starting to actively use it today." RELATED: TAYLOR SWIFT MAKES 7-YEAR-OLD GRACE MARKELS DREAM COME TRUE AFTER YOUNG FAN WAS HIT BY SPEEDING MOTORIST Mark Humphrey/AP Swift cut the ribbon on the new education center she donated to the museum as part of its expansion campaign. The center will have classroom space, a hands-on instrument room and ongoing education opportunities. Museum officials say the new center will increase educational opportunities sevenfold going forward. And who knows? Maybe users will find the 23-year-old Swift hanging around some day. RELATED: READY FOR HER CLOSEUP!